Early Years of Foundation Stage
It is with great pleasure that I welcome you to The BSE and the EYFS department. We believe that every child deserves the best possible start in life and the support that enables them to fulfil their potential. Here, at the BSE, Early Years teachers shape their teaching according to the principles of the British Statutory Framework for the Early Years Foundation Stage and we believe in a holistic approach to each child's individual learning throughout their early years experience.
In EYFS play is the means through which children find stimulation, well-being and happiness. It is the means through which children grow physically, intellectually and emotionally. Play is the most important thing for children to do and the most relevant way of offering learning, both indoors and outdoors. Our learning environment is well suited to meeting children's needs for all types of play, as well as building upon first-hand experiences as much as possible.
Clare Graham
EYFS Head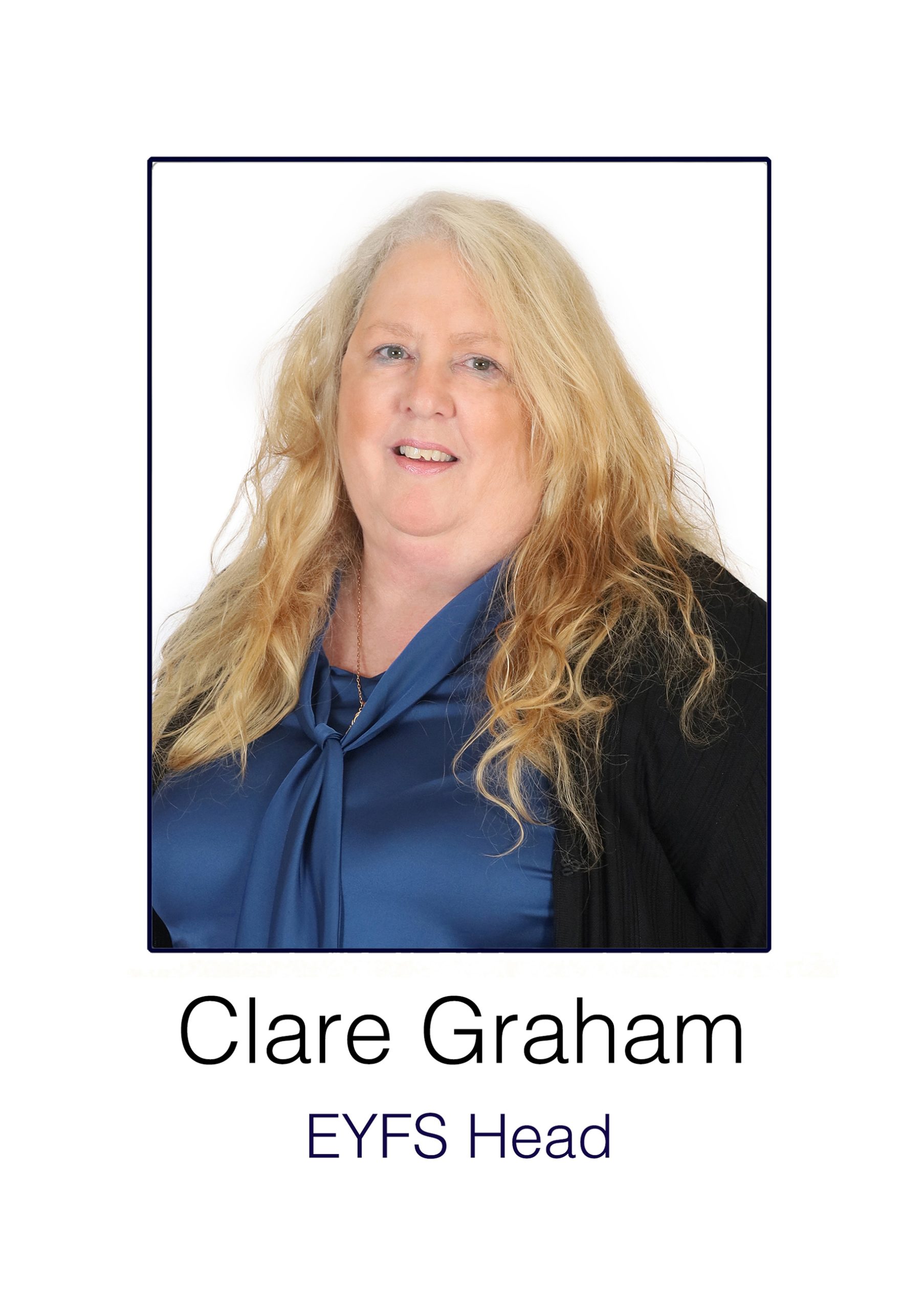 Department Overview

The Statutory Framework for the Early Years Foundation Stage (EYFS) sets the standards for promoting the learning, development
and safety of children from birth to five years. At BSE we follow the Statutory Framework in EYFS for children from 2½ years to 5½ years.
The curriculum is a framework for setting out the aims of a programme of education, including the knowledge and understanding that is to be gained in each stage and for evaluating what knowledge and skills children have gained against expectations.
Some important concepts we consider, within this framework, are that prior knowledge allows learning of new information to take place and that progress means knowing more and remembering more.
We believe in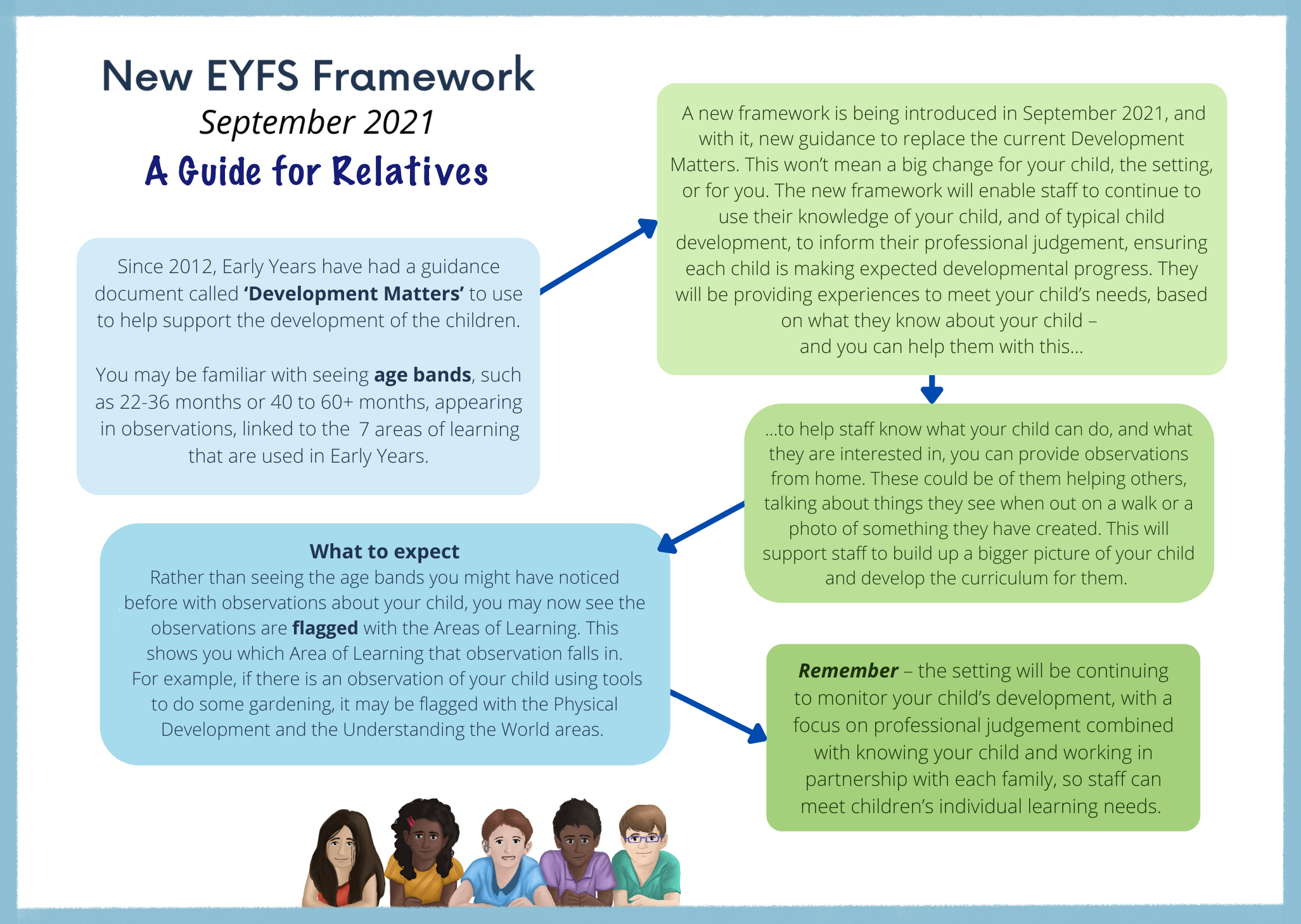 EYFS Characteristics of Effective Teaching & Learning
Sharing good practice
Transition Matters
Parent Inclusion
EYFS Characteristics of Effective Teaching & Learning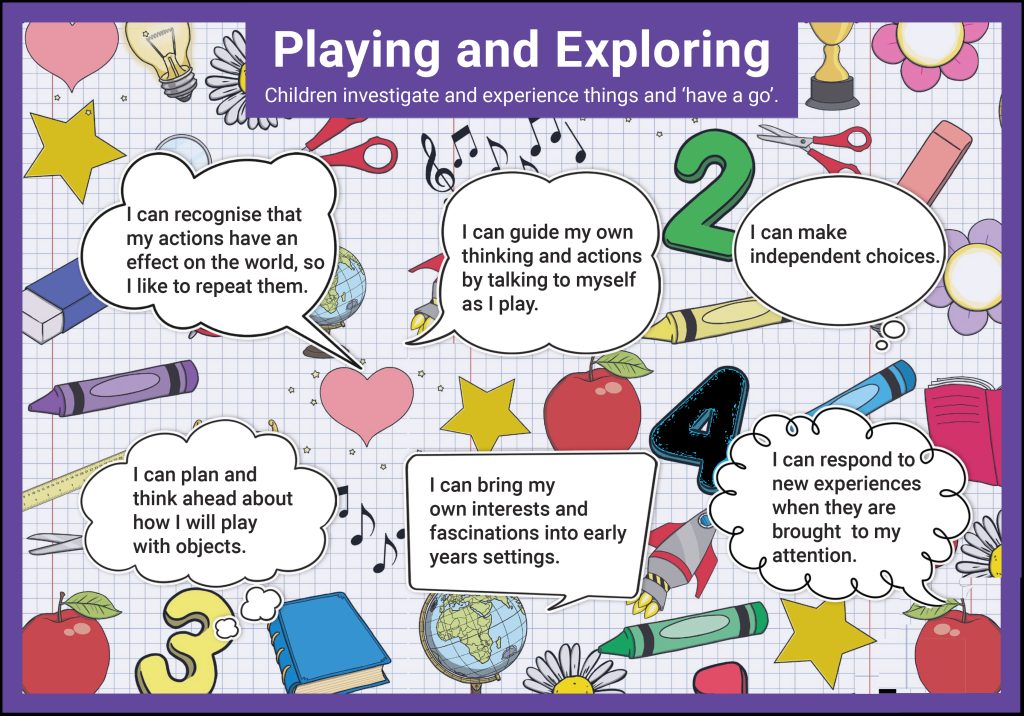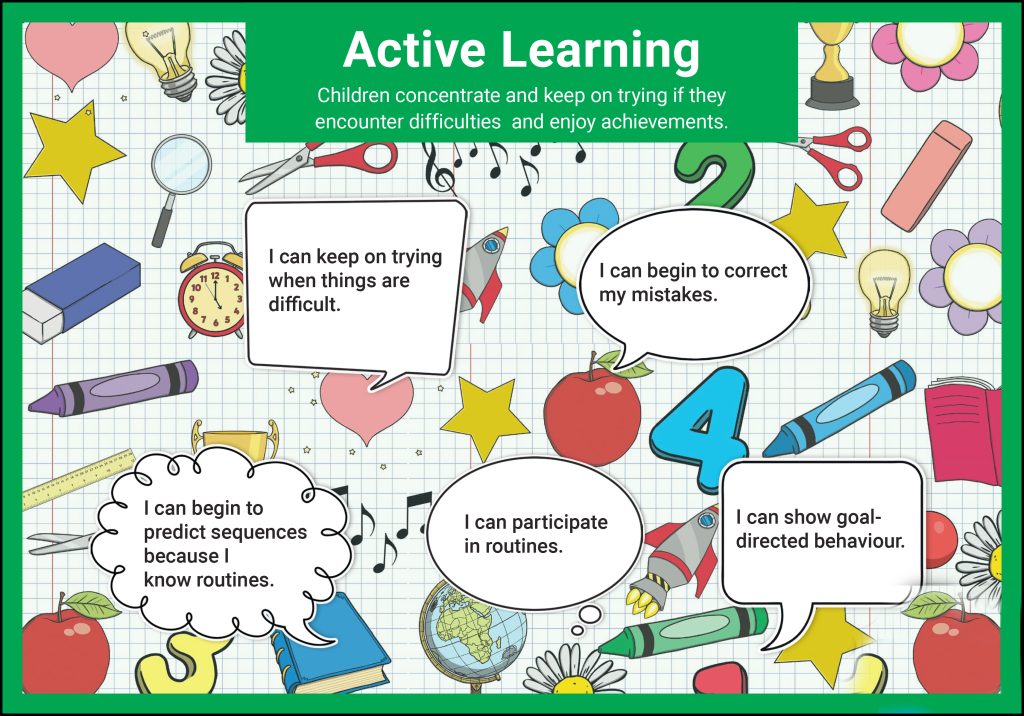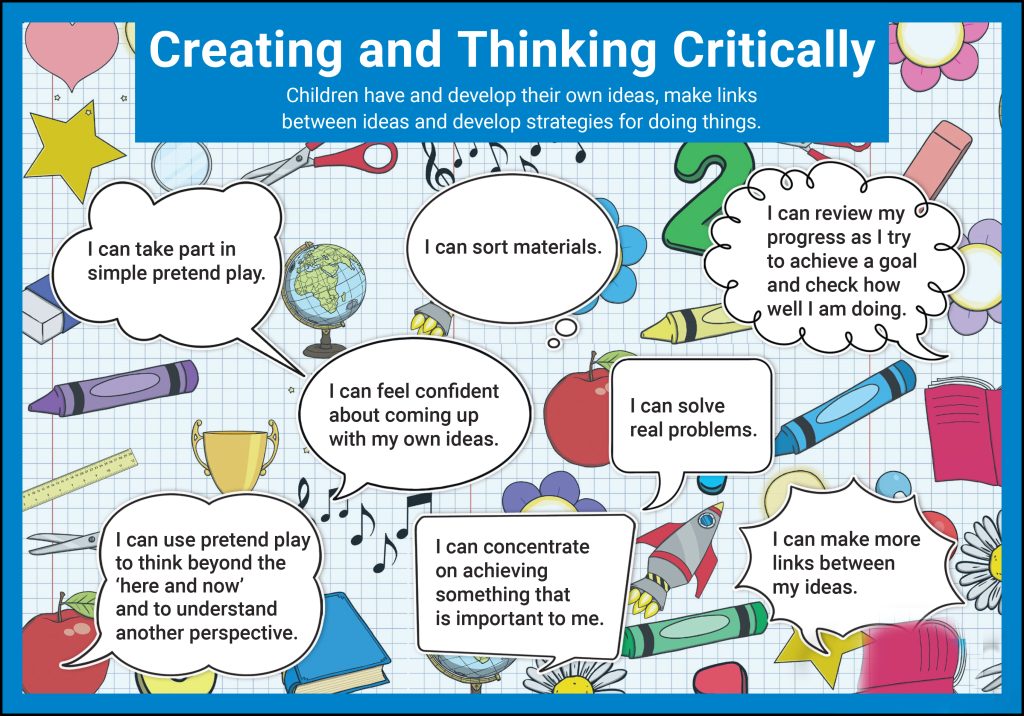 Characteristics of Effective Learning & Areas of Learning and Development
The Characteristics of Effective Learning and the prime and specific Areas of Learning and Development are all interconnected. The Unique Child reaches out to relate to people and things through the Characteristics of Effective Learning as you can see in the table below.
Characteristics of Effective Learning
Playing and exploring – engagement
Finding out and exploring Playing with what they know Being willing to 'have a go'
Active learning – motivation Being involved and concentrating Keeping trying
Enjoying achieving what they set out to do
Creating and thinking critically – thinking
Having their own ideas – Making links – Choosing ways to do things
Area of Learning and Development
Aspect
Prime Areas
Personal, Social and Emotional Development
Making relationships
Self-confidence and self-awareness
Managing feelings and behaviour
Physical Development
Moving and handling
Health and self-care
Communication and Language
Listening and attention
Understanding
Speaking
Specific areas
Literacy
Reading
Writing
Mathematics
Numbers
Shape, space and measure
Understanding the World
People and communities
The world
Technology
Expressive Arts and Design
Exploring and using media and materials
Being imaginative
Staffing
At BSE in Early Years we have two Year Group Coordinators (YGC) who also teach in their respective year groups. Every class has a class teacher, Co-teacher, matron and nannie to support the daily activities within the class and to ensure the adult to child ratio meets guidelines for safeguarding requirements.