Looking for the best British education in Sheikh Zayed for your child?
We've got your back!
Join our Open Morning on the 6th of February to know more about the school, meet our leadership team, and take a campus tour with our head of admissions.
Save the date
Register here
Academic presentation and school tour will start at 9:00 am.
Admissions are open for all stages.
For more details please contact us on:
01010755225 – 01289555550
admission.enquiries@bse.edu.eg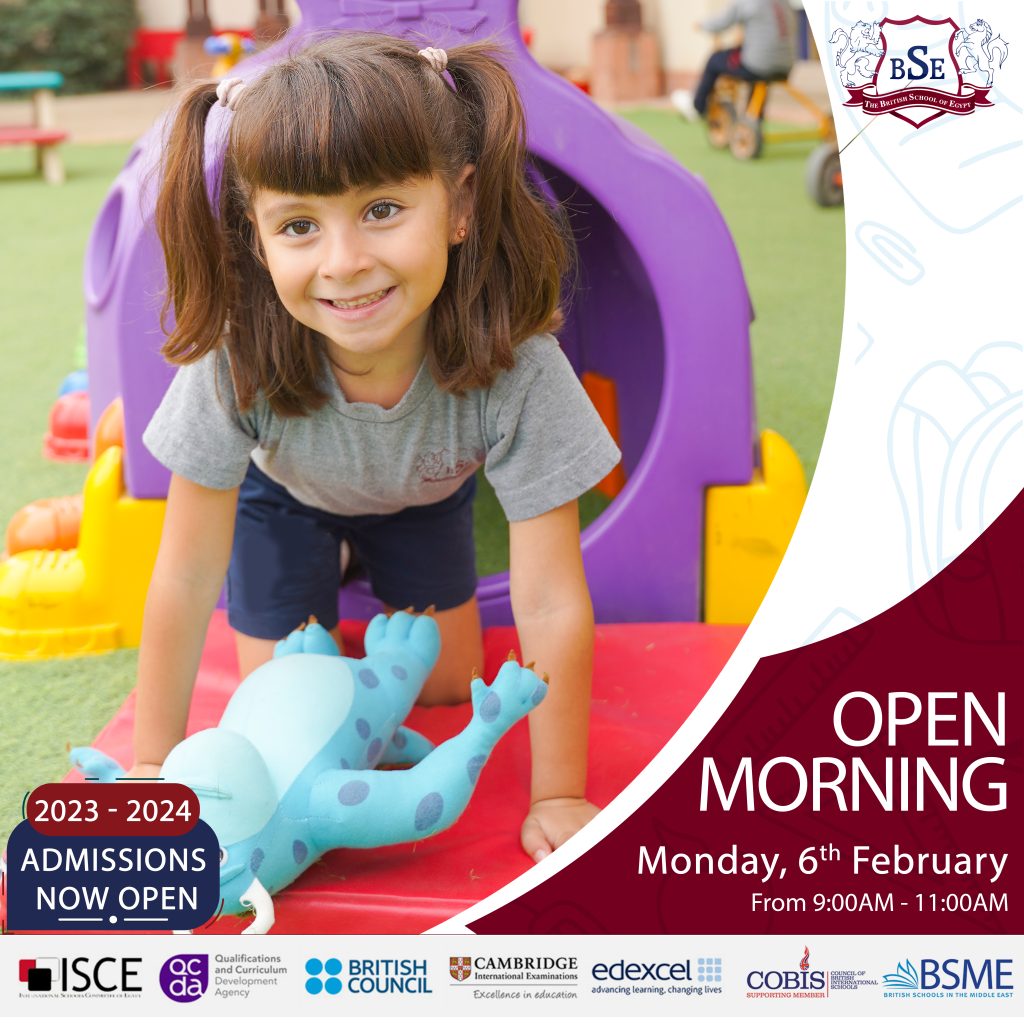 #BSEian_and_Proud #Bseegypt #bseianproud #BritishEducation #SchoolTour #AdmissionOpenMorning #SheikhZayed#BSEWest